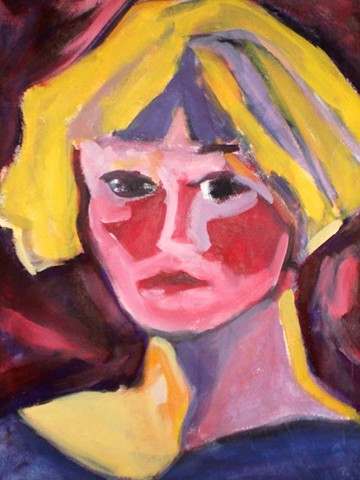 Always I've had a passion for art. I took private portraiture lessons after school in middle school years and studied the human form in Nice, France at Universite Montebello. Later I received an MFA in Painting and a BFA in Painting and Printmaking, both from The University of North Carolina at Greensboro.
My expressive subjects are primarily figures and abstracts as well as interiors, landscapes and still lifes. I love vibrant colors and design, the results are always a mystery, continually surprising and intriguing me.
My collections consist primarily of oil and acrylic paintings. I display and sell annually with the Theatre Arts Galleries on Commerce Street in High Point, N.C. I've exhibited and sold through the Weatherspoon Art Gallery, Heart of Living Gallery, Marshall Art Gallery, Irving Park Art and Frame in Greensboro. N.C., and the French Heritage Collection. I have also exhibited and sold in galleries in Sarasota, Vero Beach, and Orlando, Fla., as well as through Virginia's Art and Framery in Knoxville, Tennessee.
I have displayed at Elements Gallery on Elm Street in downtown Greensboro and at Revolution Mills Studios on Revolution Mills Road — as well as directly to you, the art lover. ~ Toni McNulty